Plasma Pen | Non-surgical facelift in Geneva
PLEXR or PLASMA PEN - Lip wrinkles - Eyelid lifting without surgery
This non-surgical and very effective procedure can do it all, helps banish stretch masks, gives you an eyelid lift, tightens drooping skin, reduces eye bags and even treats "barcode" and fine lines on the upper lip. The procedure in question is IQ or PLEXR plasma, which causes tiny points of superficial burns in the area to be treated to promote firmer and younger-looking skin. Here is everything you need to know about how this treatment works, with the help of the specialist.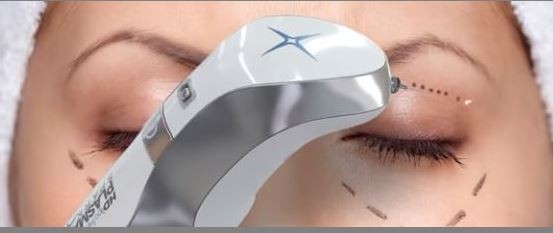 What is PLASMA PEN
The PLEXR is an equipment among other types of brands of plasma pens. It plasma can be used for various treatments. The most common ones are to remove old scar tissue and tighten loose skin. The rejuvenation of the skin and the removal of stretch marks are an indication for this non-invasive treatment.
How does PLASMA PEN work?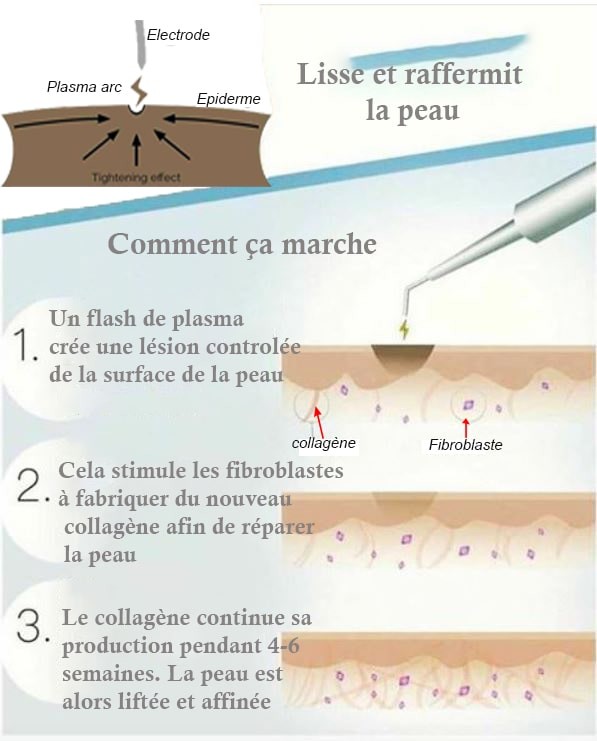 Designed in Germany, the best plasma pen in its class converts electrical energy to create an artificial nitrogen plasma. It sounds complicated, but this plasma energy heats both the surface and the deeper layers of your skin, targeting treatment at two levels to trigger "fibroblasts". Fibroblasts are essential for skin rejuvenation because they are the only cells that produce type III collagen, which is responsible for the strength and suppleness of your skin. The essential fibroblasts created by Plasma Pen are the key to spectacular improvements, such as the reduction of fine lines and wrinkles, improved elasticity and improved hydration.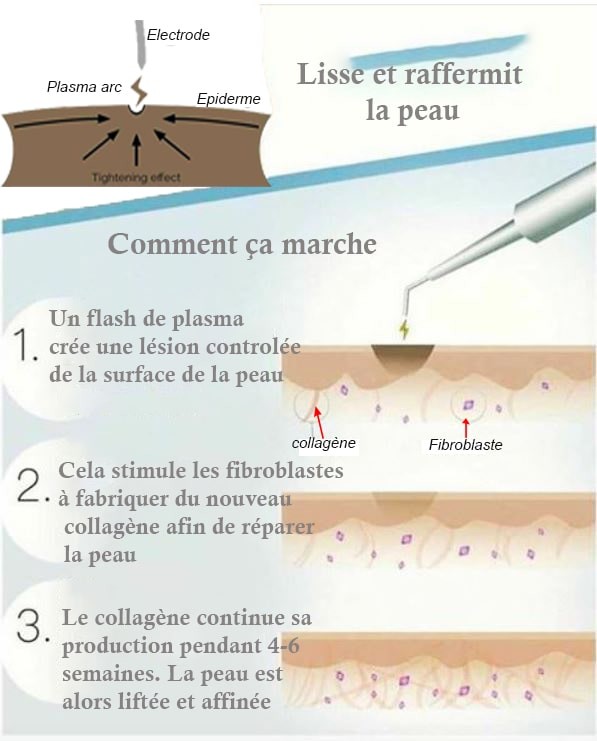 Eye lift or plasma lip wrinkles is also a much more selective process than radiofrequency. The Plasma Pen can be applied precisely because of the needle area of 0.3mm, which works similarly to a traditional laser but without the associated risks.
The needle-shaped tip of the Plasma Spark Pen used in the treatment never penetrates the skin tissue but causes a controlled superficial burn to restore the natural elasticity of the skin.
A plasma eye lift is a permanent solution to the falling skin on the eyes, patients sometimes seeing the results only after 1 to 2 treatments.
Results may vary from person to person, other sessions may be required for some
Indications of PLASMA PEN?
Firming of the skin of certain areas
Improvement of fine lines on the lips and "barcode"
Crow's feet reduction
Reduction of bags under the eyes
Smoother texture of temporal wrinkles
Fine facial wrinkles
Certain pigment spots
millium grains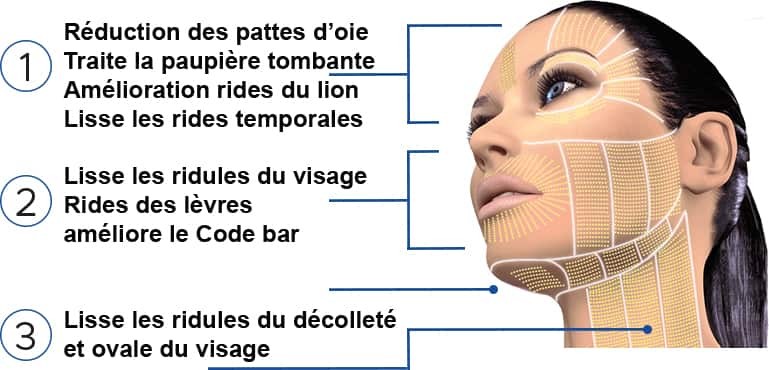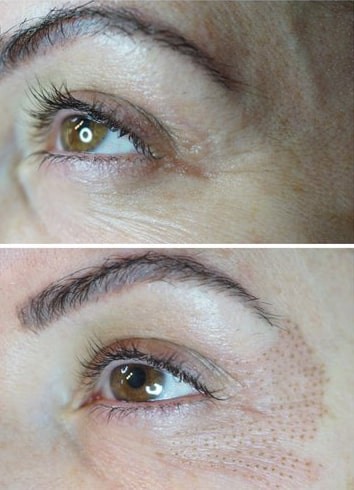 What are the side effects of PLASMA PEN
The Plasma Pen is able to treat your skin without touching the surface, creating "micro-trauma", which results in tiny dot-shaped marks covering your treatment area.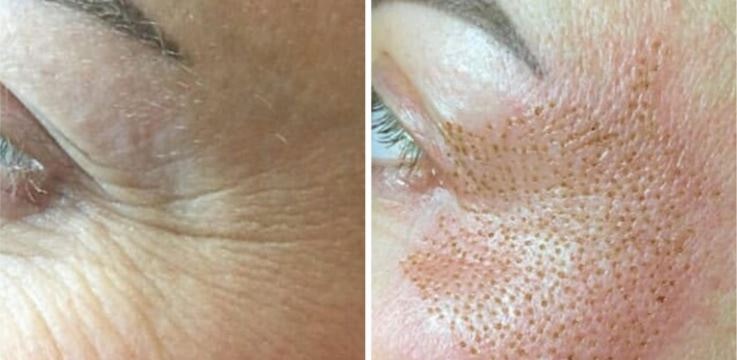 There will be tiny carbon scabs similar to peas on and around the treated area which will usually last 7-10 days before lifting and falling off naturally, this will reveal new pink skin underneath. Edema is common when treating the eye area and is to be expected for a few days afterwards, especially when treating the upper eyelid. To avoid any serious side effect such as hyperpigmentation, it is essential to follow the follow-up recommendations given by your cosmetic medicine specialist.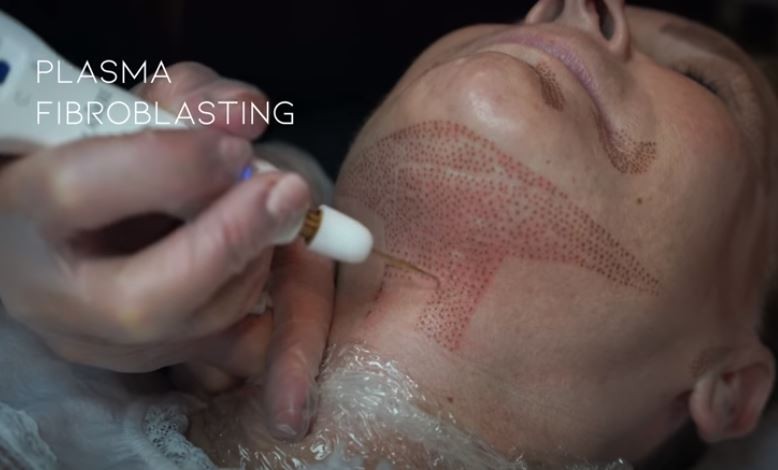 How much downtime can I expect with PLASMA PEN
Most Plasma Pen treatments involve 3 to 7 days of skin renewal, depending on the area and the intensity of your treatment. You can resume your usual routine after your treatment, taking special care to protect your treated and fragile skin from the sun.
When will I see the results with PLASMA PEN
Immediately following the Plasma Pen session, it is possible to feel a firming of the skin; but this is not real. It is due to inflammation following treatment. During the first week, you will sometimes notice some amazing improvements. But in reality, the actual improvement will occur when the production of collagen occurs as a result of the healing process. This production of collagen continues for several weeks, and even a few months after treatment. And this is where the improvement continues and continues until 3 months after your treatment, because the plasma pen triggers a lasting regeneration of collagen and elastin.
How many sessions should I do for good RESULTS?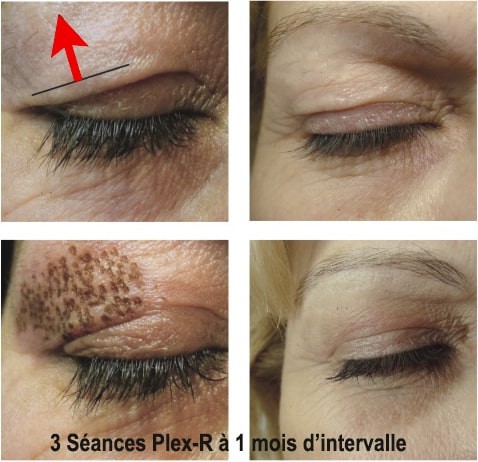 We recommend a series of Plasma Pen treatments for optimal results, although your treatment regimen will be personalized to your needs and discussed during a personal consultation.
Blepharoplasty (eyelid lifting) at PLASMA PEN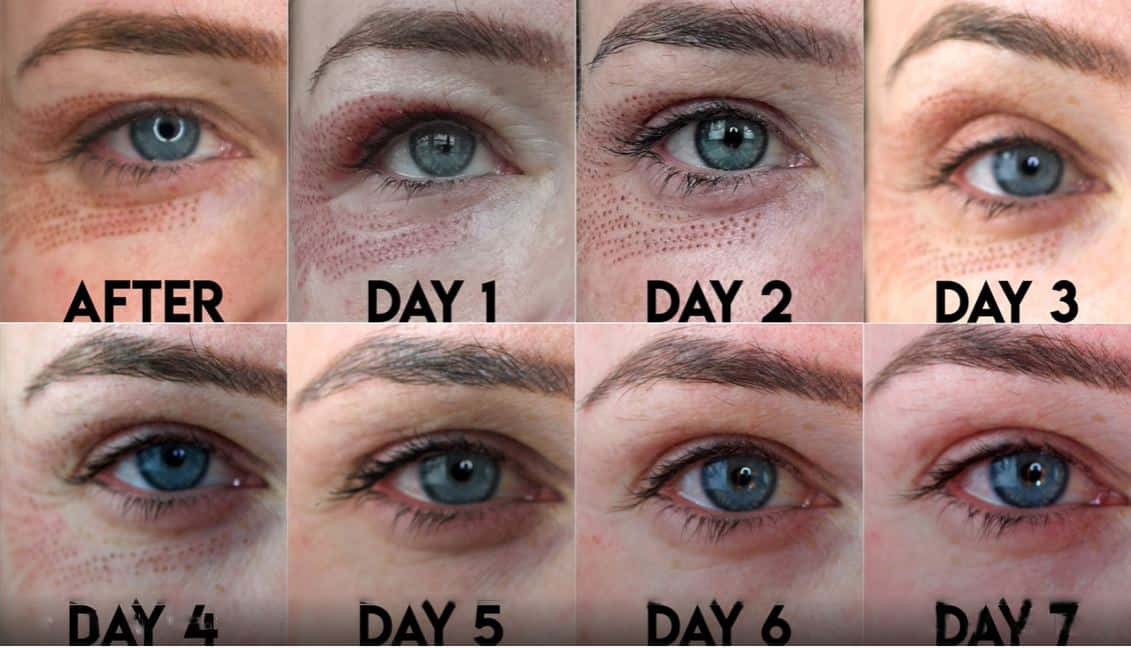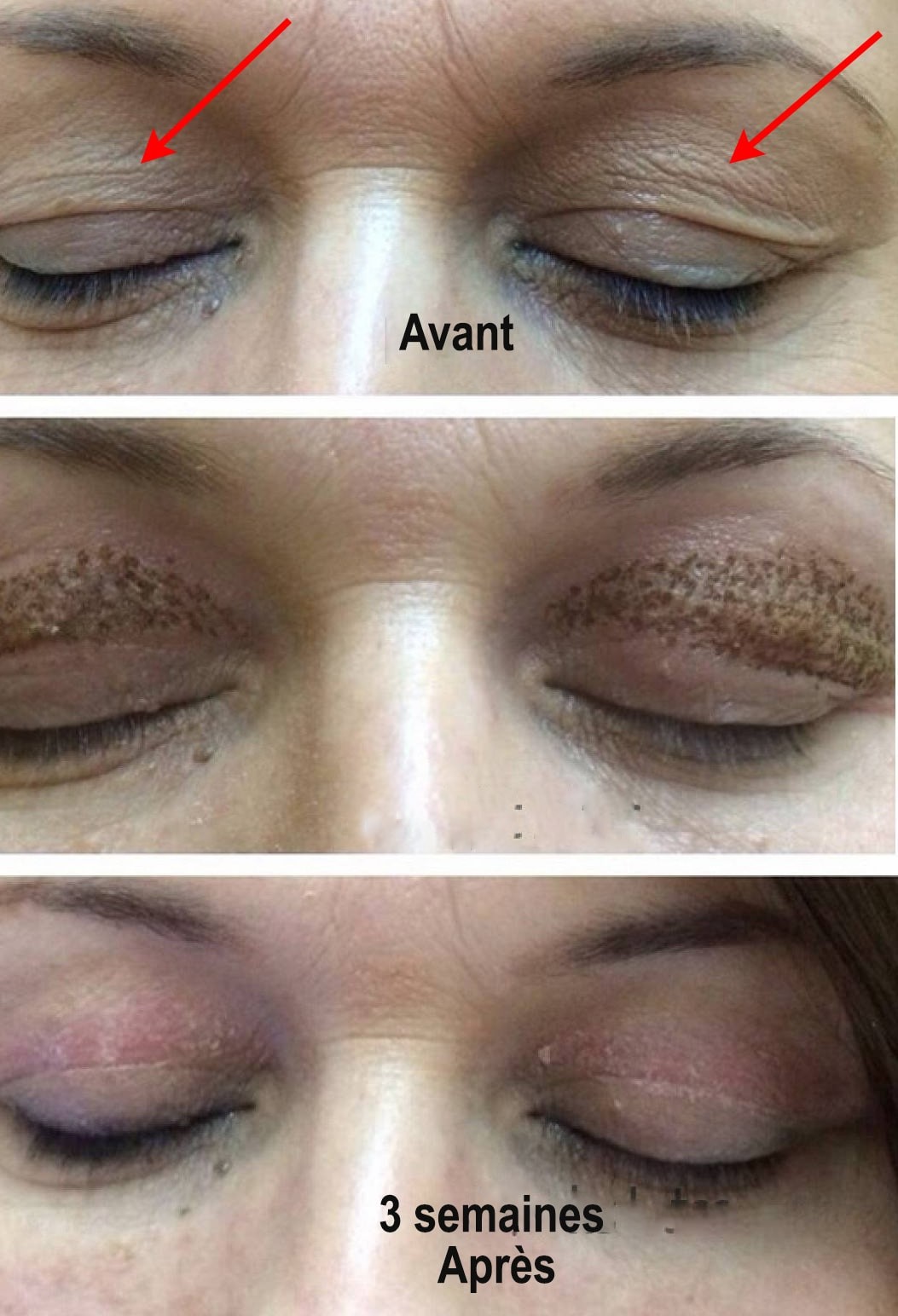 The Plasma Pen Eyelid Lift works by using a voltaic current to ionize the natural gases in the air and transform them into plasma. Plasma is the name given to the spark created naturally by gases. Plasma creates a tiny surface burn or "spot" when the tip of the Plasma Pen is placed close to the skin. Repeated "dots" are created using plasma. The skin tissue vaporizes instantly, leaving a carbon crust on the area.
Once the carbon crust falls naturally, the skin will be firmer and firmer.
The results are visible immediately after treatment and continue to improve during the first two weeks while the skin heals. After that there is a further improvement with gradual regeneration of the skin.
The procedure
First of all, a test trial is carried out to show you how the treatment works and to test if you are comfortable with it. After that, an anesthetic cream (Emla 5% cream - Please apply 1 hour before the appointment - Be careful NOT TO APPLY IT WITHIN THE EYE If not, rinse thoroughly with water) is applied to the area above and around the eyes and left on for about 30 to 60 minutes. An EmlaPatch is also available and can be cut to the required size
The treatment area is cleaned and sterilized with an antiseptic.
The 0.3mm needle is positioned close to the surface of the skin without touching, creating a superficial micro-burn. The patient will feel a warm feeling.
A series of micro-burns will be created in the area with an average session of only 30 minutes.
Patients will experience redness and swelling that will go away within 1 to 3 days. A cold compress can be used to reduce swelling. But this interval can vary from person to person.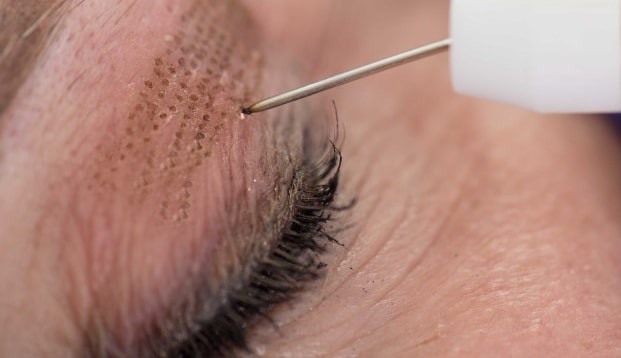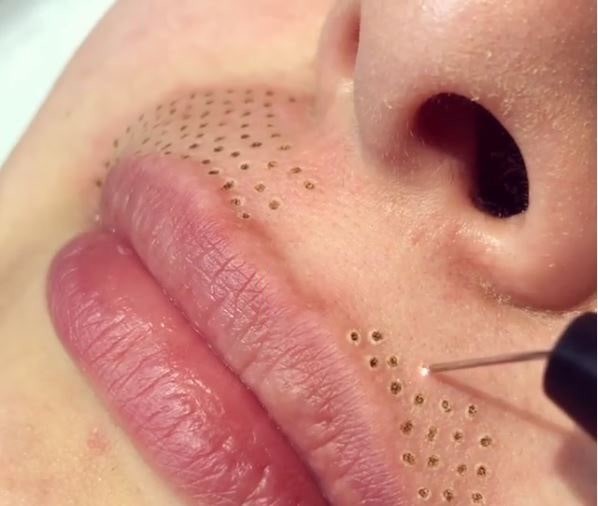 After care - CORRECT CONDUCT TO HOLD
Immediately after treatment, patients will experience mild discomfort and irritation for a few hours. Swelling is common and will go away in 1 to 3 days. It is important to keep the area clean and dry. A cold application can be used to reduce swelling.
It is recommended to apply Avene thermal water, followed by Cicalfate Avene repairing cream, three times a day
Patients are advised to use a broad spectrum sunscreen for up to 6 weeks after treatment and to avoid direct sunlight and deckchairs during healing. The area should not be covered with makeup or mascara until the area has completely healed after several days.
After 3-5 days, the crusts / crusts flake off. Although it is tempting to scrape the scabs, you should not do it but let the scabs flake off naturally. Otherwise, it could lead to infection and scarring.
In rare cases, blisters can appear, which is part of healing. As a result, be sure to keep the area clean and dry. After the skin has healed, patients will notice the appearance of new pink-colored skin tissue. It will gradually return to the original skin color in a few weeks.
The healing process can be summarized in 3 phases:
The vascular and inflammatory phase: it begins immediately after the Plasma Pen session, and the blood begins to clot. The inflammatory phase then begins and lasts 7 days.
The tissue repair phase: the epidermis begins to make new cells and the dermis re-forms its extracellular matrix.
The remodeling phase: The duration of this phase is very variable, depending on the extent of the lesions produced. The collagen will densify and the blood vessels resume normal activity. In this phase, it is very important to reduce the inflammation as much as possible, otherwise the mark will be visible.
Am I a GOOD CANDIDATE for PLASMA PEN?
What skin types may not be good candidates for plasma pen treatment?
Darker skin tones (African American, African, Latin, Native American, Indian, Middle Eastern, Asian, and mixed ethnicity) may not be good candidates for Plasma Pen. This treatment is only recommended on the Fitzpatrick 1-3 scale. We do not offer Plasma Pen treatments on Fitzpatrick 4-6 skin types.
See the diagram below
CONTRAINDICATIONS to PLASMA PEN
Non-medicated health problems
No surgery or laser treatment in the treatment area
Pregnant or breastfeeding
Pace Maker
Metallic pins or implants in the treatment areas
Cancer
HIV / autoimmune disorders.
What are the PLASMA PEN TREATMENT RATES
From only 400 CHF per zone! The Plasma Pen offers a brighter, more streamlined youthful appearance and can provide up to 2 years of incredibly long-lasting results. A plasma flash stimulates fibroblast cells to produce more collagen to repair the skin with almost immediate results.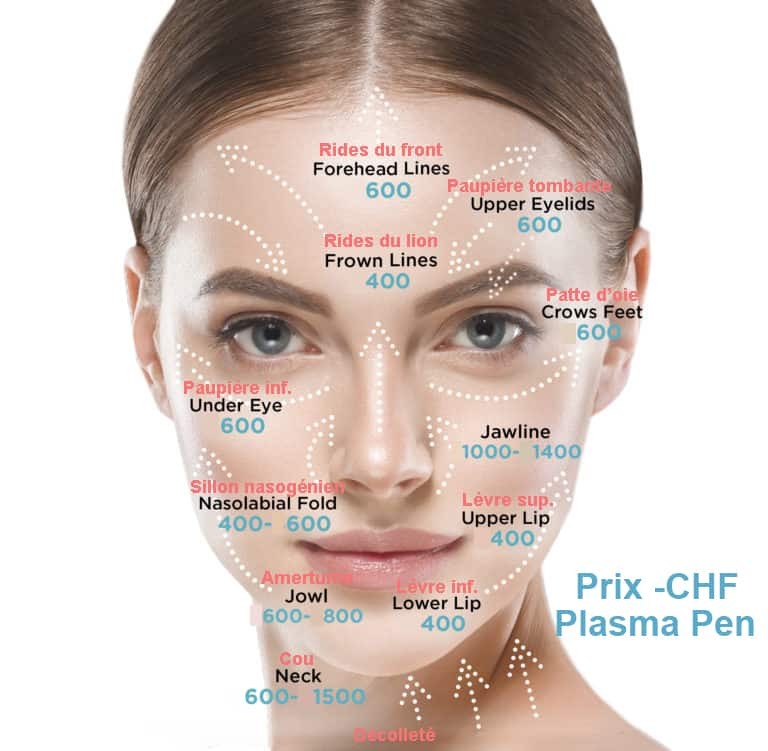 PLAN YOUR CONSULTATION today
There is no need to settle for a drooping eyelid, or embarrassing fine lines on your lips. Contact us today at our aesthetic center in Geneva and schedule your first appointment for treatment with PLASMA PEN.