BOTOX and HYALURONIC ACID - ULTHERAPY PLASMA PEN
with Dr Bustani, ENT Surgeon - Specialist in aesthetic medicine in GENEVA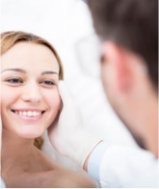 Member of the French Society of Aesthetic Medicine and Anti-aging
Doctorate in Medicine
Former Head of Hospital Clinic
Former hospital assistant doctor
ENT surgeon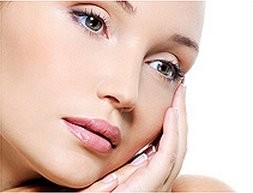 Aesthetic medicine in Geneva - Aesthetics without surgery
Aesthetic medicine, using injections of Botox or hyaluronic acid (Filler), is a set of medical procedures aimed at improving the physical appearance of a person as well as reducing and delaying the effects of aging. If cosmetic medicine cannot replace surgery in terms of effectiveness and duration of results, many people prefer it to cosmetic surgery, which requires heavy anesthesia and interventions with a stay in the clinic; all the more so as the PRICE of BOTOX in Geneva becomes more and more affordable, the PRICE of HYALURONIC ACID too.
The most recent advances in aesthetic medicine often make it possible to delay the surgical act or even to replace it. It can intervene - in the treatment of wrinkles and scars - by preventing the aging of the face, hands, décolleté and the look.
The most commonly performed procedures are the injection of Botox (botulinum toxin temporarily preventing the appearance of wrinkles on the face) or hyaluronic acid to fill wrinkles.
Aesthetic medicine in Geneva - At what age to start
There is no age limit for these treatments. We can start treating fine lines between 30 and 40 years, the treatment is simpler and we also get a preventive action.
A face can reshape at any age, certain corrections, such as the volume of the lips are made even in young women.
The corrections made by injections of semi-absorbable products are quite durable. An annual review or every two years is sufficient. For absorbable products, the hold is shorter: on average 6 to 12 months. Biannual corrections usually require little product and their cost is lower.
There is no particular age. Several situations can arise.
The very young woman or man who has accelerated aging or family wrinkles.
The young woman or man who wants to keep his freshness and prevent the signs of aging.
The middle-aged woman or man who wants to treat more or less pronounced wrinkles and wants to wait a little longer before resorting to rejuvenation surgery.
The middle-aged woman or man who refuses surgery. In this case the filling of wrinkles does not replace surgery, but it allows to keep a certain freshness.
A first consultation at our medical center, on the shores of Lake Geneva , will allow you to take stock of what you want to improve, and we will opt for the most suitable solution.
.
Some thoughts
Aesthetic quality means talking about nuances, sometimes fractions of barely a millimeter, very subtle graduations, or the harmony and balance of several elements...
She had a superb nose, which she had from her father, a plastic surgeon.