Facial filling HYALURONIC ACID - FILLER
Currently, there are two main chapters of fillers:
HYALURONIC ACID and FILLER in Geneva - Explanations and Prices?
Hyaluronic acid can be more or less crosslinked, more or less concentrated.
Examples: Restylane, juvederm, Revanesse, Stylage, Filorga, etc….
Hyaluronic acid, an essential product of the various Fillers, is a Glycosaminoglycan, a high molecular weight polysaccharide naturally present and identical in all living organisms without species or tissue specificity. Its chemical structure is invariable, always the same whatever the source. It is synthesized by fibroblasts and keratinocytes, cells of the human body, especially of the skin.
56% of hyaluronic acid is in the skin which contains about 7 g for an adult of 60 kg. It has hygroscopic and viscoelastic properties, but gradually decreases with age, causing dry skin of wrinkles and fine lines.
The half-life of hyaluronic acid is very short 24 to 48 h, to ensure a lasting effect of increase in the volume of tissues, it must be modified by crosslinking or stabilizing it (connection between 2 molecules). The more or less crosslinked hyaluronic acid can thus be injected at different dermo-epidermal levels allowing to fill wrinkles, depressions and improve the quality of the skin.
The special feature of the filler makes it possible to treat all areas of the face, therefore all wrinkles, fine lines and depressions. Injections are therefore carried out on wrinkles, fine lines, thick or thin skin, in the lips, forehead, perioral, etc. The most cross-linked products allow the face to be reshaped (volumizers). The advantage of hyaluronic acid is its extreme safety of use
PRECAUTIONS TO TAKE
The 4 days before the injection:
Do not take any anti-inflammatory or vitamin C.
Do not apply exfoliating products to the skin (vitamin A acid, retinol, fruit acids, etc.).
Do not drink alcohol and do not expose yourself to the sun.
The 4 hours following the injection:
Do not mimic: speak little, do not ingest alcohol and do not take any anti-inflammatory.
The following 2 days:
Avoid sun exposure, sports efforts and limit alcohol absorption.
IMPORTANT
Do not go to the dentist for 1 week.
Do not do skin cleansing for 1 week.
Do not laser before 4 to 6 weeks.
As a general rule, it is best not to inject during menstruation.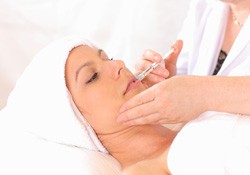 Other also absorbable products such as Radiesse, a product composed of synthetic calcium hydroxyapatite microspheres suspended in an aqueous gel. This product fills and stimulates the body to produce collagen, it is also indicated to fill the back of wrinkled hands. Sculptra is an implant containing microparticles of polylactic acid, a biocompatible and biodegradable synthetic polymer from the alpha-hydroxy acid family.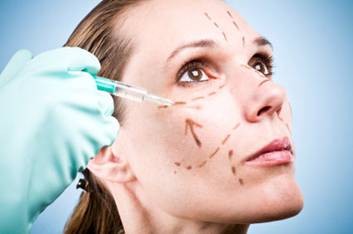 BELOTERO Dermal Filler
The filler BELOTERO proposes to restore the volume of wrinkles and facial lines, under eye hollows (valley of tears), as well as wrinkles and lips of smokers (bar code).
BELOTERO Dermal Filler is an injectable hyaluronic acid that harmonizes quickly with the skin. Once injected, it instantly smoothes lines and wrinkles on your face.
BELOTERO fills the lines around the eyes and lips and plumps up under the hollow of the eyes, without the potential side effects (small bumps, a blue tint) of other fillers.
Difference between BELOTERO and other Fillers
BELOTERO is made from the same material (hyaluronic acid) as some other popular fillers.
BELOTERO is better suited than other fillers for superficial skin injections, because it integrates better with the skin and causes fewer lumps and lumps. This injection can create a softer appearance on the treated skin compared to other fillers.
In addition, BELOTEROdoes not cause the tindel effect (bluish tint) like some other hyaluronic acids. The versatility of this product makes it strong enough to feel deep treatment areas such as nasolabial folds (smile lines around the mouth), but gentle enough to treat finer areas such as vertical lip wrinkles or "code bar "(tiny wrinkles that appear above the lip).
How BELOTERO works
BELOTERO Injectable Filler is composed of hyaluronic acid (HA). HA is a natural component already available in your skin, so this injection provides you with more than you need. By absorbing water, BELOTERO plumps and fills in wrinkles and folds, allowing immediate and gentle correction, without harsh chemicals, irritations or surgery.
After how long can I see the results
Right now! Immediately after the injection when injected for complete correction, BELOTERO plumps the skin and smoothes the lines and wrinkles on your face. You will leave your appointment in Geneva with radiant, younger-looking skin.
How long do the results last
Individual results vary, but BELOTERO generally lasts approximately 6 months to 1 year. It is important to remember that each person has unique skin and varied lifestyles, so longevity may differ from patient to patient. As you discover the average duration of the results in your particular case, you can schedule routine appointments to maintain the freshness of your skin.
HYALURONIC ACID PRICE in Geneva - How much does BELOTERO injection cost
Our prices for BELOTERO injections are reasonable and competitive, so you can enjoy the benefits of more affordable treatment. Refer to the pricing page for more information.
Is treatment with hyaluronic acid injections painful
As with all needle injections, the procedure can cause mild pain. We are happy to discuss with our patients ways to manage any discomfort during the injection. We would be happy to answer any questions or concerns during a free consultation with our friendly and professional staff.
Is BELOTERO safe
BELOTERO is approved by health and medical authorities and has undergone significant tests in clinical studies to prove its safety. This filler is becoming more and more popular as new patients continue to discover its amazing effects.
How the filling treatment with hyaluronic acid is carried out
BELOTERO is injected into the skin in a simple and rapid procedure using a fine gauge needle. This needle is inserted directly into the treatment areas. The procedure is simple and can be done during your lunch hour.
What are the side effects
As with any skin injection, you may experience swelling, irritation, itching, redness, or slight bruising at the injection site. These side effects usually go away very quickly. In the rare case that these side effects persist, call us immediately.
What is the recovery time after the filler injections
As this is a non-surgical procedure, there is usually no downtime associated with BELOTERO. In fact, most of our patients can resume normal daily activities immediately after their visit. Each person is unique, so be sure to discuss your plans with us.
Other hyaluronic acids - Filler
JUVEDERM
JUVEDERM is a skin filler approved by health authorities. It is a good quality synthetic hyaluronic acid. It is produced in several formulas, which have a different indication depending on the area or the depth of the injections.
JUVEDERM ULTRA used in particular for nasolabial folds as well as to plump the lips. JUVEDERM ULTRA PLUS will be used for deeper areas.
Voluma XC - raises and hugs the cheeks by restoring the volume lost during the natural process.
JUVEDERM Volbella - adds volume to the lips or smooths wrinkles around the lips.
RESTYLANE
Like JUVEDERM, RESTYLANE is a hyaluronic acid , produced with different formulas, usable according to the sites and the depth of the injections.
RADIESSE - Other injectable product
The Radiesse is an injectable filler to correct wrinkles, furrows and loss of facial volume. This product is said to be 100% biocompatible and biodegradable, but classified as slow-absorbing products. This product is composed of a structure of calcium hydroxyapatite microspheres suspended in an aqueous gel to facilitate injection. The texture of Radiesse gives it a supple and natural appearance and remains in place for several months or even years.
The Radiesse acts originally as a filling of the wrinkle or the lost volume. The macrophages will then dissolve the aqueous transport gel and the stimulated fibroblasts will make collagen. The new collagen tissue will fix the calcium hydroxyapatite microspheres: the hollow of wrinkles or lost volumes are then filled. After several months (15 to 18) the particles degrade and are phagocytosed (eaten) and metabolized by macrophages.
It is a filling product used in depth and not for superficial wrinkles, especially on areas of thin skin.
There are 3 major indications for the Radiesse:
restitution of the volume of the cheekbones
marked nasolabial folds that are not always corrected enough by hyaluronic acid
nose reshaping. it is the perfect non-surgical solution to correct irregularities or asymmetries or even saddles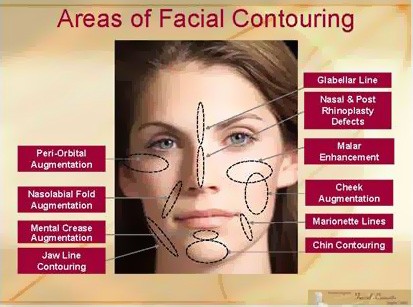 It is a slow-absorbing product. After 15 to 18 months, the particles of calcium hydroxyapatite disintegrate and are completely metabolized. The effect of Radiesse lasts 12 to 18 months in most patients, but the results are variable depending on age, skin type, lifestyle (smoker, sun ...).
What are the advantages of Radiesse?
Beautification treatment, non-surgical correction.
An immediate response to the aesthetic needs of the face which lasts between 1 and a half and 2 years.
A 100% biocompatible and biodegradable correction.
A simple and painless procedure.
The use of fine needles minimizing the trauma of the injection and your social eviction. After 24 to 48 hours a resumption of social life without brand is to be considered
Very few side effects have been reported. However, reactions commonly seen during an injection may appear: edema, swelling, pain, itching, tenderness at the injection site. These effects usually go away within 2 to 3 weeks after the injection.
Purpose of filling with Hyaluronic acid
Adapt this treatment to each type of relaxation for a given face, sculpt it, give it a new fabric without exaggeration.
Sculpt a cheekbone, fill a deep furrow, reduce the fold of bitterness,
Plump thinned faded lips, luscious lips are today synonymous with seduction.
This filling has its limits, it is done in young and old as long as the indication is well posed, otherwise it will be necessary to use a facelift!
The effectiveness of this filling is from eight months to a year and a half, depending on the product.