PLUM THE LIPS - Smile and mouth - Hyaluronic Acid
PLUM YOUR LIPS WITHOUT SURGERY
With the lip filler at the medical center, you will get the fuller lips you have always dreamed of. Your rejuvenating lip treatment will be administered by our specialist doctor, Doctor Bustani, highly experienced in facial aesthetics and member of the association of aesthetic medicine for more than 15 years. After your lip improvement procedure, you will leave our center with fuller and more defined lips as well as with a boost of self-confidence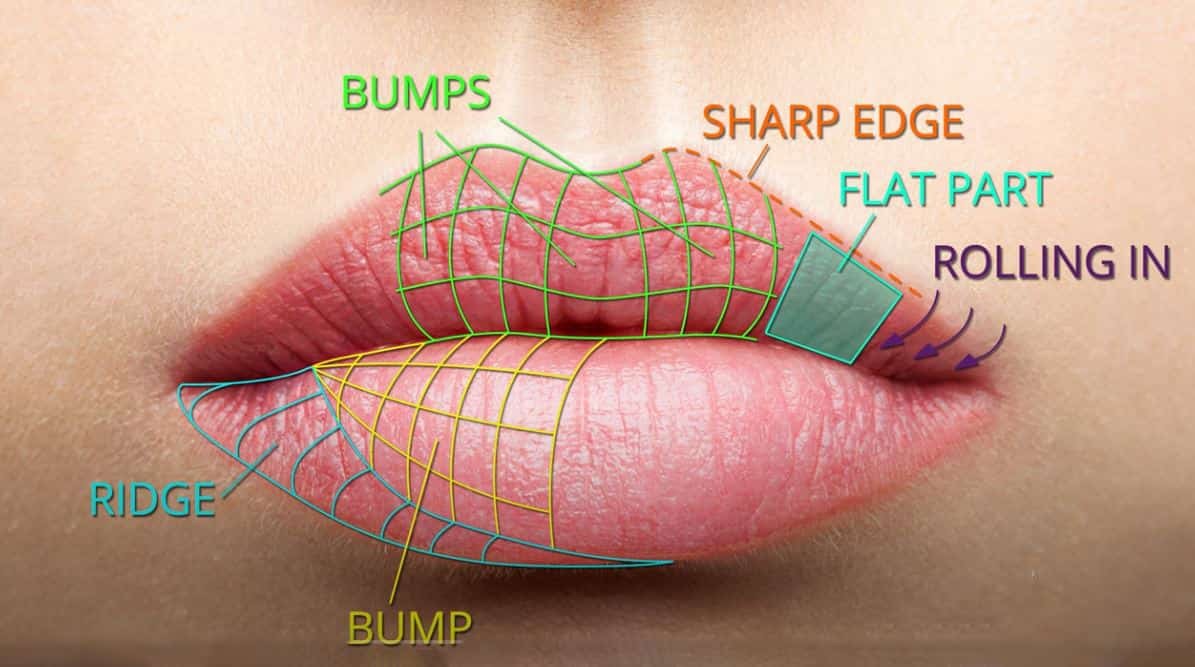 ADVANTAGES OF FILLING LIPS WITHOUT SURGERY
Long considered the most attractive feature of a woman's face, fuller lips give you a younger, more vibrant appearance that externally reflects who you are inside. As you age, your lips begin to thin and wrinkles begin to appear, sometimes making you look unhappy or severe. Our professionally administered lip fillers can offer you the following benefits: Smoother lines, younger and fuller lips, redefine your look etc.
SHAPE YOUR LIPS
When performing lip augmentation procedures, we carefully consider not only the volume, but also the definition and shape of your lips. So we look at the existing proportions, and we even take into account the natural proportions according to origins and skin color.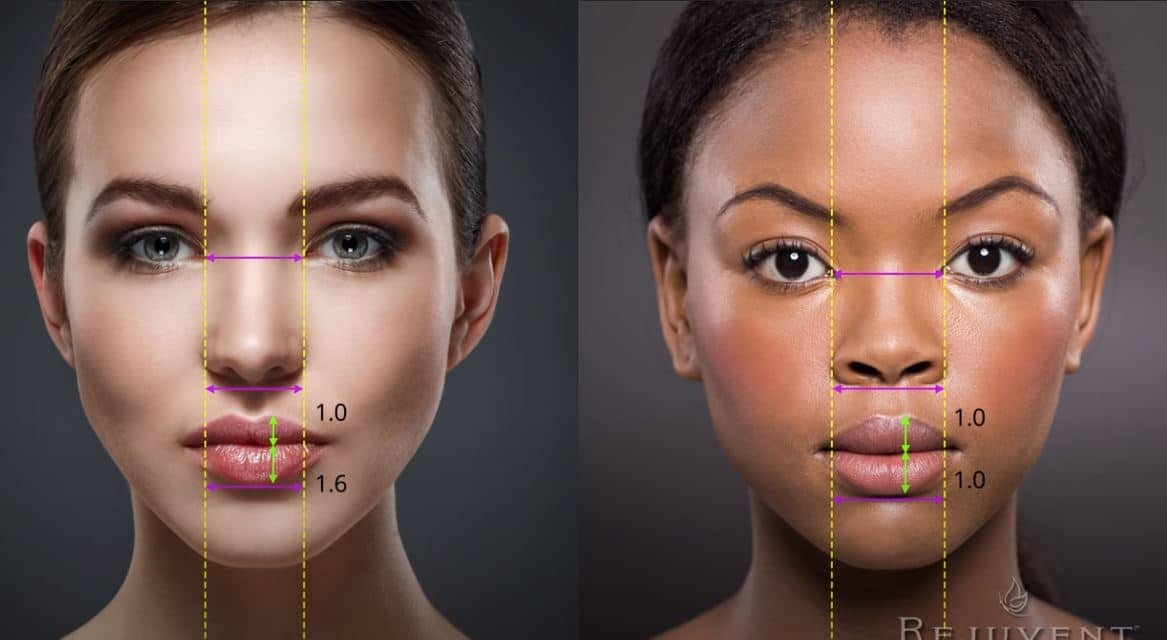 Our skillful use of injection areas to sculpt your lips eliminates the swollen lips you may have seen when too much filling is used. Using very fine needles to inject the Hyaluronic Acid Lipstick takes about 30 minutes with little to no downtime. Since we apply a topical anesthetic before you start your lip injections, you should only experience minimal pain

It is possible to use quick-absorbing products such as hyaluronic acid or collagen.

The purified collagen, in injectable form requires a prior test to eliminate any allergy to the product. This is the reason why it is used less and less.

Once assured of the absence of a contraindication, the injection is carried out in the superficial dermis by simple puncture and the collagen comes to "fill" the wrinkle or thicken the lip. After a phase of edema or redness that lasts twenty-four hours, the result appears.

The duration of this effect is variable depending on the case and can last from a few months to a year. Other injections can be made later.

The aging of the outline of the mouth is a complex process, involving a depletion of fatty and connective tissues of the upper lip, a deformation of the bony skeleton of the mouth as well as a modification of the dentition. A thinning of the red lip and an erasure of the hem of the lip leads, especially in smokers, to the appearance of what is called "a pleated sun" (small vertical lines around the lips).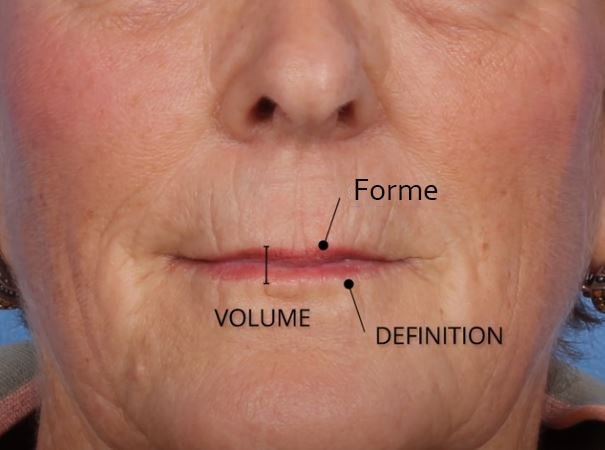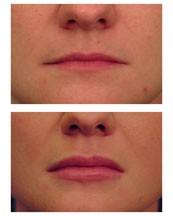 This leads us to offer different combined treatments (filling, collagen, hyaluronic acid, filling) which allow the mouth to look younger and more lively. A simple injection of hyaluronic acid can lead to the desired improvement.

• Comparable to collagen in its packaging, hyaluronic acid is administered by an injection under the area to be treated.
• It provides almost immediate results by filling in surface or deeper wrinkles. Be careful, the injection can cause some redness where the acid was injected, especially in people with thin skin.
• Don't worry, these rednesses should disappear quickly. Several sessions required
• However, do not imagine erasing wrinkles permanently from your face thanks to hyaluronic acid, this treatment does not prevent new wrinkles from forming.
• To keep skin young, repeat injections are necessary every six to ten months.
MORE PULPY LIPS with injections of hyaluronic acid in Geneva
Fleshy and charming lips are the mark of youth, as well as good genes. As you get older, your lips lose volume, hydration and fullness. The corners of the mouth may begin to sag and the lips will lose their definition. Fortunately, there is an excellent cosmetic intervention for these problems, a non-surgical lip augmentation. By using certain advanced injectables, Doctor Bustani will help you restore fullness to the lips, boosting your confidence in your youth.
ADVANTAGES AND INTERESTS of hyaluronic acid to plump your lips
effective and non-invasive
Natural looking results
Increased self-confidence in one's image
Lip wrinkle reduction
Lip volume increase
A more attractive and feminine smile
Little or no downtime or discomfort
No side effects
A younger appearance
Reversible
ARE YOU A GOOD CANDIDATE to plump your lips
Lip injections are generally a good option for those looking for a safe, easy, and effective way to increase lip volume without looking artificial.
Lip augmentation can be done on people eighteen years of age or older, although we want our customers to be generally healthy and have realistic expectations of what can be achieved with skin fillers.
PLUM YOUR LIPS IN GENEVA - What does the procedure look like?
During your consultation, our expert doctor wishes to understand your vision of improving the lips. When you arrive at your appointment, we will apply a topical anesthetic ointment to your lips to help relieve any pain you may be experiencing.
During the procedure, this product will numb your lips and then perform the injections using ultra-fine needles that you will hardly feel. The most common fillers used for the lips are BELOTERO and RESTYLANE. The treatment only takes a short time, after which you can usually return to the rest of your day normally.
IN PRACTICE: How to schedule a session to plump your lips
If you are in the Geneva area and would like to learn more about lip enhancement with some of the best lip injections in Geneva, please contact us today to schedule your consultation. We will use this time to examine your lips, review your medical and cosmetic history and answer any questions you may have on topics such as costs; risks and rewards; recovery and downtime; and inform you of what can be done to make your lips fuller and more attractive. If you are interested in other facial improvement procedures or non-surgical treatments using skin fillers, we can also discuss them with you during your consultation.
COMBINED TREATMENTS
It is quite possible to combine, with the treatment of the lips, the treatment of facial wrinkles, or the contour of the face using hyaluronic acid. The Botox can also be injected at the upper third of the face during the same séance.ceci especially as the PRICE of BOTOX in Geneva is becoming more affordable, the PRICE of Hyaluronic Acid too.
VOIR LES PHOTOS