Face contour - RADIESSE - HYALURONIC ACID
With aging, the contours of the face become blurred and "jowls" appear, due to sagging and sagging tissues.
The different repair methods
When the loss of the oval is moderate, treatments with gold threads and lipostructure can bring an improvement. Stimulation methods by mesolift (a technique where products are injected in the form of supplements rich in vitamins, amino acids and nucleic acids) allow skin tissue to be restructured. Peelings, fillers, fillings, are also effective treatments for redrawing the oval of the face. The contour of the face includes the reliefs of the temples and the forehead, cheekbones, cheeks, chin, jaw. It is possible to model the contour of the face by a volumizing hyaluronic acid , or using the injection of Radiesse , all without surgery.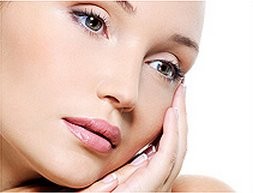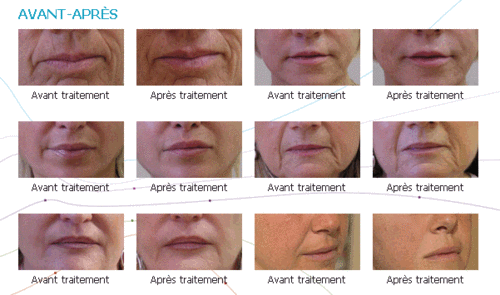 Hyaluronic acid or Radiesse injections
The injectable hyaluronic acid-based volumizer that redraws the contour of the face to restore volume to the cheeks, chin and cheekbones that have widened or thinned out due to weight loss or a reduction in facial fat linked to age. Immediately after the injection, you should find that the contours of your face appear fuller and more rounded, giving your face smooth, rejuvenated skin.
Hyaluronic acid or Radiesse injection sites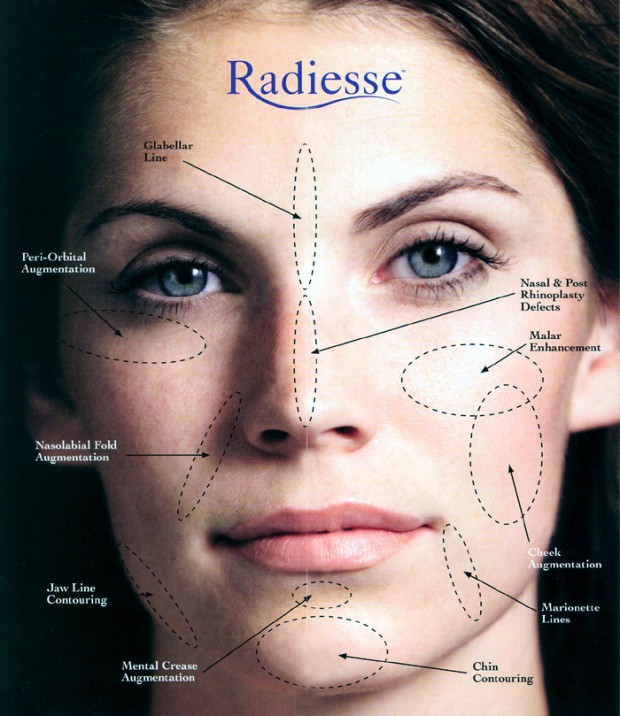 Depending on the injection, you may find a return of soft, plump cheeks and firm, high cheekbones from your youth.

An attractive face is characterized by smooth, rounded contours, smooth skin, high cheekbones, hollow cheeks and a thin, well-defined jaw. These characteristics together form the "beauty triangle" or "the heart of the face", with its base at the top and the top at the bottom.

With age, the composition of this triangle reverses under the combined effect of the loss of facial fat, gravity and loss of the natural elasticity of the skin: the forehead and the region of the temples. appear narrower and less young, while the jaw becomes wider and more square.

It is therefore a question of restoring the balance and the harmonious proportions of the face by restoring volume to the cheeks and by redrawing the contour, cheekbones and nose, for a firmer, smoother and rejuvenated appearance. The range of volumizers based on injectable hyaluronic acid or innovative Radiesse, will make you benefit from a rejuvenation of your cheeks, cheekbones and chin.