BOTOX: Master your look
BOTOX: Master your look
ABOUT BOTOX ®
Choose the product that aesthetic medical specialists and patients know and trust: BOTOX ®.
The first and only FDA-approved treatment to temporarily but effectively moderate to severe frown lines, crow's feet, forehead lines, and lion lines in adults
Fast 10-minute treatment with minimal downtime
You can start to notice results within 24 to 48 hours for moderate to severe wrinkles.
It provides predictable and subtle results, so you keep looking like you are, but only with fewer facial wrinkles.
SEE PHOTOS BEFORE AND AFTER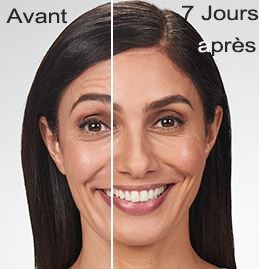 Real patient. Results may vary.
TREATMENT YOU CAN TRUST
BOTOX ® Cosmetic is an established brand that provides consistent results. In a survey, people treated (n = 381) with BOTOX ® Cosmetic say:
Botox is a treatment they trust
Produces predictable results
Delivers subtle results
During the survey, 62% of respondents (n = 342) say that the treatment is worth the investment. † In fact, BOTOX ® Cosmetic is the only treatment of this type evaluated by the FDA for safety and efficacy in three areas of treatment, as well as for patient satisfaction in wrinkles and forehead wrinkles in the adults.